I explain my work in my last interview for the magazine The Assorties

Story of a french fashion stylist

How did you find yourself working as a fashion stylist?
I think I must go back to my childhood and my relationship with fashion to better explain my professional course. I have always been fascinated with all forms of artistic expression – dance, music, cinema, photography, and of course drawing. I started to draw at the age of five; my parents quickly noticed that my drawings were focusing on silhouettes, materials and textures. I had the desire to realize with my hands what came into my mind. I grew up with this idea, and naturally gravitated towards art studies.
I happened to be a player at different fields, all in the audiovisual industry – at first, in styling agencies and finally fashion magazines. It was through this last experience that I discovered fashion styling, a versatile craft that combines creativity, artistic expression and research of composition, while also requires vast knowledge about clothing. I wanted that: to work with finished products while delivering a message that tells a story. So becoming a wardrobe stylist seemed obvious to me!

You have completed studies in graphic and fashion design. How have they contributed to shaping your inspiration for your work?
Indeed I was initially interested in graphic design. When you draw a lot and have a profound inclination towards images, you move naturally towards graphic design. I subsequently shifted to fashion design, and I absolutely never regret this course; graphic design brought me a different vision that has proved to be interesting for my work. I would say that graphic design has brought me structure and sharpness of a set – the approach of silhouette composition as well as the interpretation of pictures is different; we think about the end of the story first to better define the beginning – and fashion design craziness as well as knowledge of the fashion lexicon.

I have noticed that in your "Clients" list you are naming photographers, as well. How does this collaboration work? Do you always work with the ones you know you?
Totally! The photographers I work with are both collaborators and clients, but also references for me. They will ask me to work with them on both artistic and commercial projects. Over time, I have created artistic affinities with some of them, because we speak the same language, evolve with the same codes, and above all want the same things.
When I started styling, I worked with photographers who, at that time, had a very strong image, with a lot of punch and energy, such as Rachel Saddedine. I was young at the time, not in terms of age but of lack of artistic self vision I had about myself. One continues to search themselves through different collaborations, and I will say that I partly defined myself artistically a year ago, with photographers like Renaud Cambuzat, Emmanuelle Descraques, Quentin Legallo and Leny Guetta. I will say that it is with them that I have best expressed myself, and I still love their images. Artistic "crushes" help both build yourself and define your identity and singularity in the fashion landscape; and today what is important in this industry is to be identifiable and original.

Who are your favorite designers to work with?
Great question; I really have to think before answering! Like any stylist, I have my "creative darlings;" I remain an absolute fan of the collections by Azzedine Alaia. It is the first house to have congratulated my work, and with whom I always take much pleasure collaborating. I also like the craziness of Vivienne Westwood, Neith Nyer, Maison Margiela, Balenciaga, Lutz Huelle, Icosae, Yohji Yamamoto, IsseyMiyake, Cédric Charlier, Gucci, Saint Laurent … The list goes on!

Do you mix etablished and emerging or high- and fast fashion when styling?
My style is defined through several points: I am an absolute fan of retro, and crazy about superposition and mix-and-match of materials and textures! So, if there is a part of my work that I adore, it is this one; what is better than mixing pieces by houses like Dior, a capsule piece of a great ready-to-wear brand and a vintage piece by Paco Rabanne with the work of a young designer like Avoc, Namacheko or even Knitss? I do not forbid myself anything! I like working both with iconic houses and ready-to-wear brands as much as emerging designers.
Lately, I have discovered the creations of Hyun Mi Nielsen; I think it is my big favorite for 2017!

Are there trends that you hate but feel obligated to adopt because of what you do?
There is always what we call "vibes," and the vibe of the moment is brands like Vetements or Y/Project, which I adore! If you like retro, grunge, 80s and sportswear, you can't help but love Vetements. Currently, people ask for more sporty, less elegant, more casual and cool – in one word: simpler – looks! The challenge is succeeding in adapting the vibe of the moment to your own style; it can be either a success or a huge disaster. What I do is observing and adopting only the trends I love. I am lucky to work in an environment where I can constantly re-purpose references, divert them, and have fun…and I do! Of course, there are clients who, while they know your style, ask you to imitate someone else's. Then it is in your consideration to accept or not. In this case, I like to discuss and find a common ground somewhere in the middle.

Is there any other particular field in fashion styling that you have not tried but would love to?
For some time, I have been making my own artistic projects. I admit I enjoy art direction, although I do not necessarily see myself doing this later. Maybe I will go back to film; I admit I always follow my desires, and for the moment I am very happy with what I do.

Tell us about your work as a fashion consultant. How did it come about?
My work as a consultant developed through an encounter. At the beginning of my career, I met photographer François Berthier, who specializes in celebrity portraits and has worked with Steven Spielberg, Julia Roberts, Eva Longoria, and Leonardo DiCaprio, but he is also the editor-in-chief of Blind Magazine. Thanks to him, I had the opportunity to work with many celebrities and was then approached by record labels to work as an image maker of their artists.
I have worked with celebrities, public figures, singers, and actors. Last September, I started working as a consultant during fashion week. This is a different job, which you are assigned thanks to your own style; defining the looks of a collection, choosing the models, deciding who will wear what, their order of appearance and the place of the show, choosing the soundtrack; a real job that was both exciting and scary! We slept little, moved a lot, managed last-minute fits of temper, and witnessed everything to prepare a show from A to Z.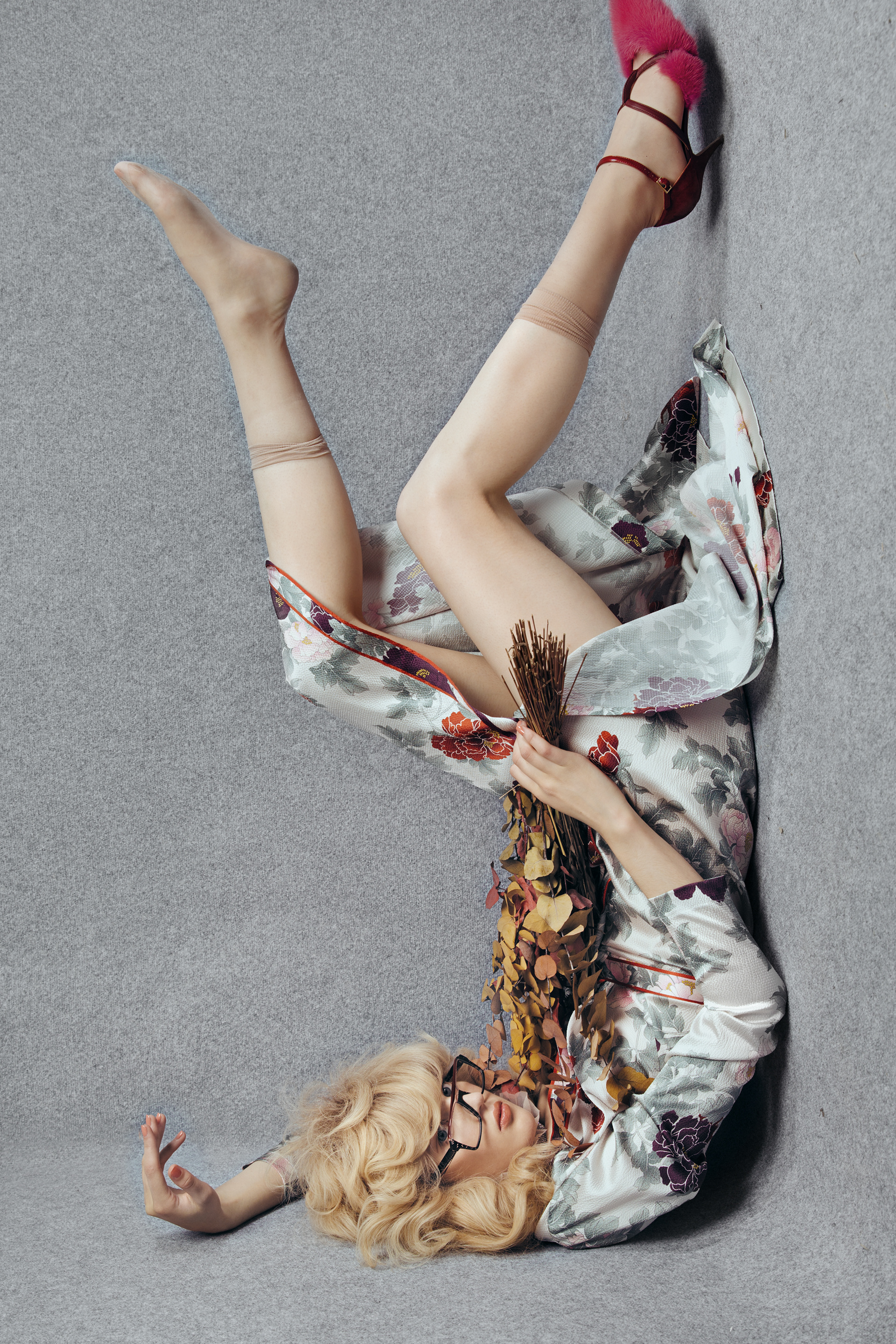 Do you attend fashion week? Do you find it important?
Of course, fashion week is very important! It is the most direct way to discover future collections and trends – it is the essence that defines our work. Press presentations are also important. Fashion week is the worst time in the life of a stylist! But it is important; it's an opportunity for us to present ourselves, meet people, and especially discover the designers we will work with over the next six months.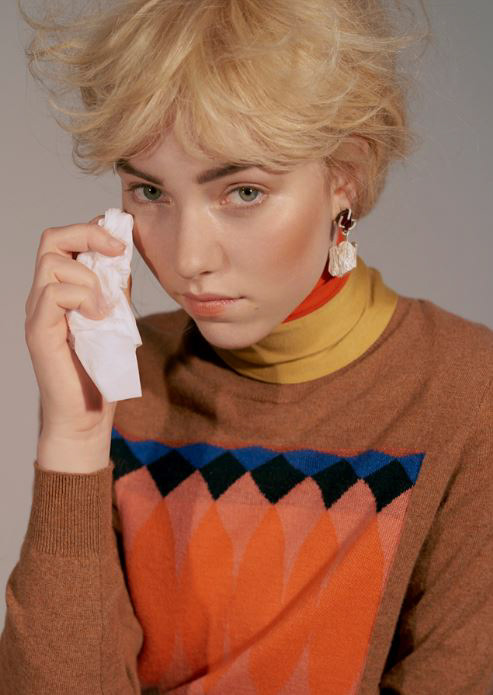 What kind of projects are you currently working on?
Currently, I am only working on artistic projects, some for exhibitions others for publications. Together with photographer Quentin Legallo, we are setting up different stories linked with each other – some will be documented in photographs others in film. I am currently in need of artistic expression, going back to the roots and expressing emotions. I no longer look to simply make something "beautiful." It is much too abstract because in our job, trends change every six months. I want to create emotions, good or bad ones, and to be remembered!